Tasting gone digital
Improve your wine-tasting skills and get a deeper understand of how to make professional tasting notes with the world's most advanced tasting tool.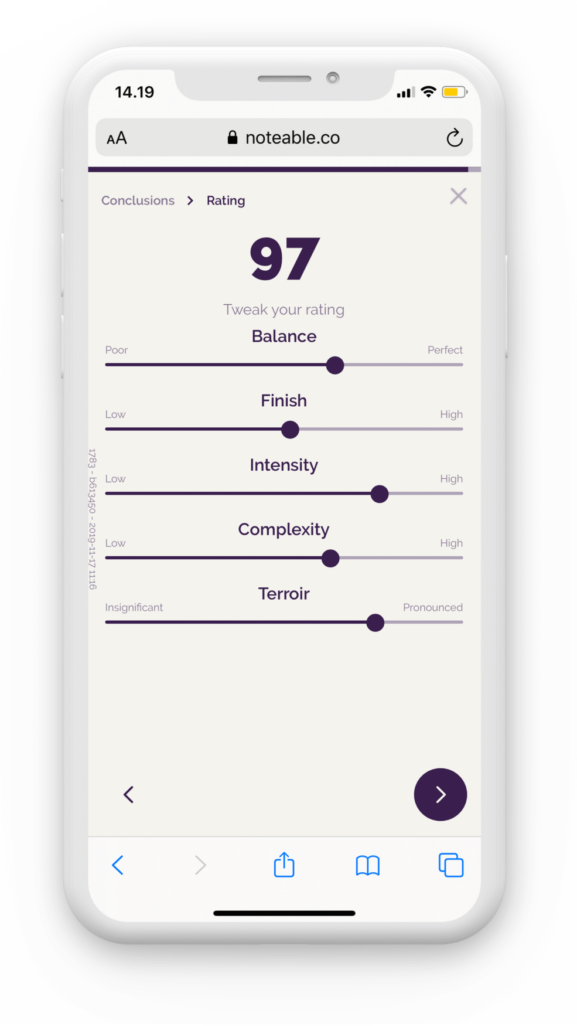 Digitalize all aspects of your tasting event
The Noteable event tool gives you:
Optimised workflow
Consolidation of data
Valuable customer insights
Optimal data exchange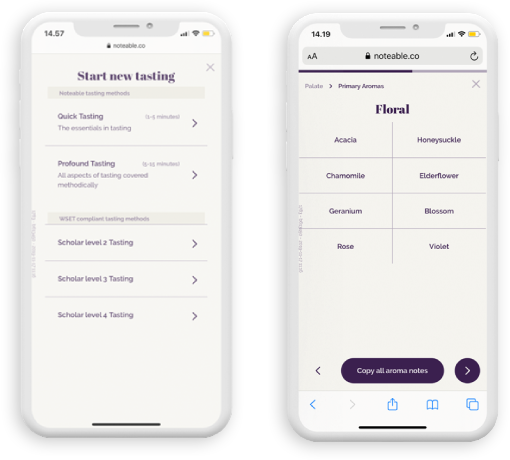 Digital transformation of your competition flow
With Noteable Competition tool you get:
Jury and team administration
Digital data gathering of all tastings from jury members
Real-Time dashboard
Data exchange to media and published materials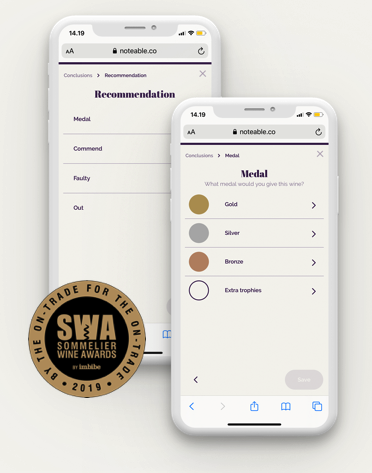 All in one solution for the professional wine market
Noteable offers the world's most sophisticated suite of components for the professional wine market. Digitalising all aspects of Competitions, Awards, Events and Club handling. It gives you access to a real-time dashboard so that you have insight into exhibitor and visitor behaviour and the opportunity to send direct feedback from data to stakeholders and integration to print and social media.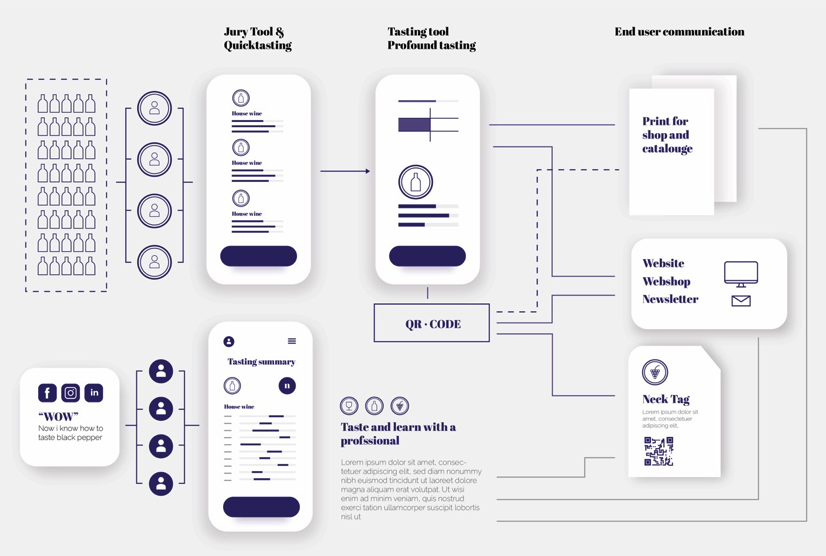 Developed together with the industry
We work in close collaboration with both Sommelier Wine Awards in London and Bottlebooks in order to develop state of the art solutions.