Tasting gone digital…
Noteable is the most sophisticated digital tasting tool in the world. It has been developed to cover all aspects of tasting with the focus of increasing the ability to taste and use your senses. We offer 3 different tasting tools, quick, profound or scholar. Our aim is to help you become better at tasting wine and get a deeper understanding of tasting.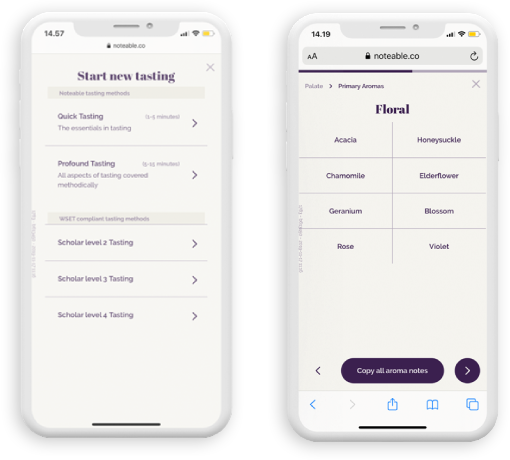 5 levels of tasting
Quick: the essential in tasting at events, private wine clubs etc
Profound: all aspects of tasting for the professional taster
Scholar: Systematic tasting for WSET level 2, 3 or 4
Intelligent learning
During your tasting Noteable will guide you and remind you of the different options you need to remember and be aware of in the different stages of your tasting.
Rating tool
Why 92 on Parker or the like…? We have developed a state of the art rating algorithm, taking your tasting notes into consideration and also giving you the opportunity to tweak by inputting balance, finish, intensity, complexity and terroir of the wine. Thus giving more body and soul to your rating…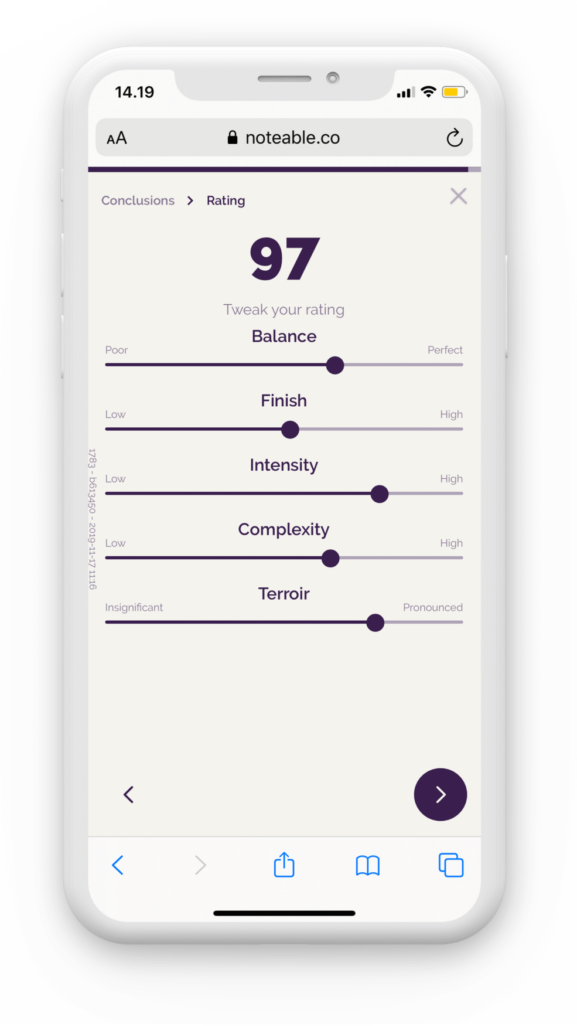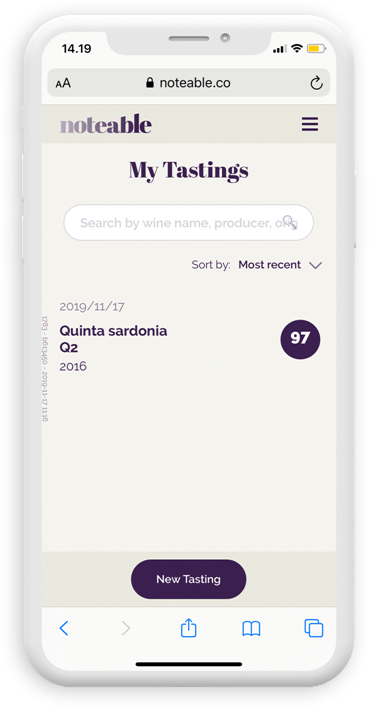 Easy access and Look up
Keep all of your tastings easily accessible for storage, filtering and search.
Autogenerated tasting Note
A suite of autogenerated tasting notes for you to edit. Ready to distribute for you as a wine critic or to your digital assets – catalogue, commerce solution or other platform.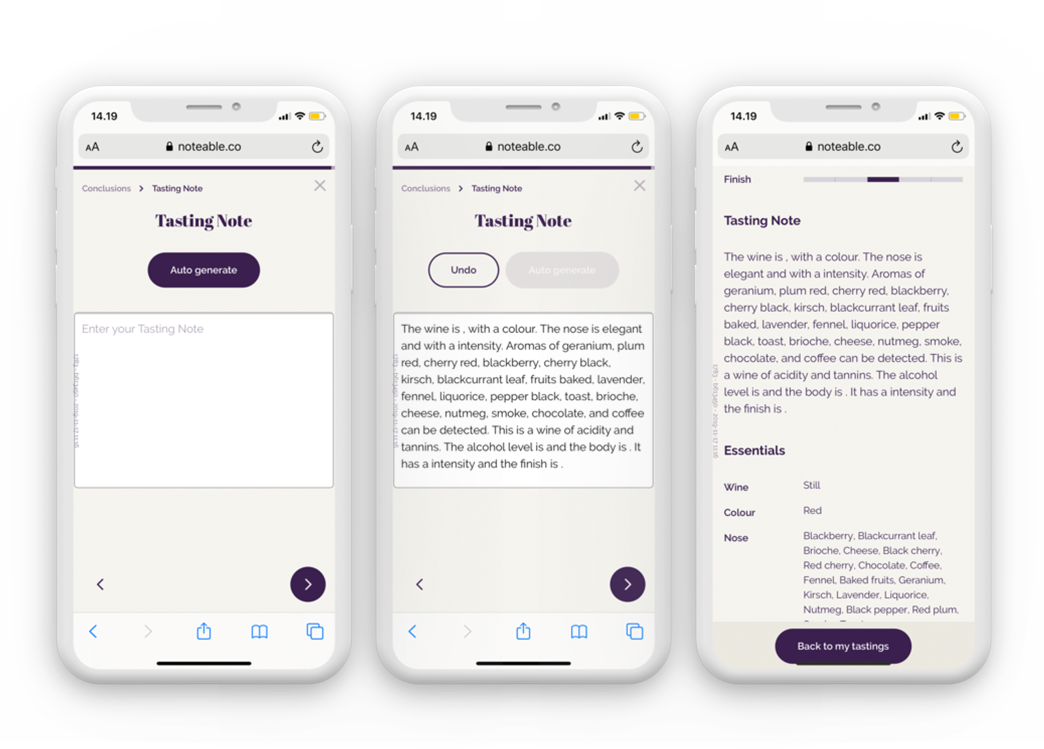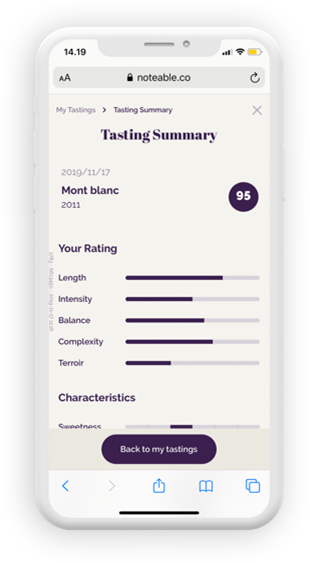 Overview
A clear visual summary of your tastings with the ability to share with peers or on social media.
Check out our enterprise solution
All in one solution for the professional wine market
Noteable offers the world's most sophisticated suite of components for the professional wine market. Digitalising all aspects of Competitions, Awards, Events and Club handling. It gives you access to a real-time dashboard so that you have insight into exhibitor and visitor behaviour and the opportunity to send direct feedback from data to stakeholders and integration to print and social media.