– Your digital tasting book –
Revolutionize the way you rate, document and share your wine tasting.
Try your new digital tastebook for free.
Tasting is believing …
Noteable is a tool for sensoric analysis and rating of alcoholic beverages, based on a series of unique algorithms.
Furthermore, Noteable is a community for people that are passionate about gastronomy – both professionals and enthusiasts. Through Noteable's network users are offered a range of opportunities to learn, register, document, save and share individual tastings and ratings.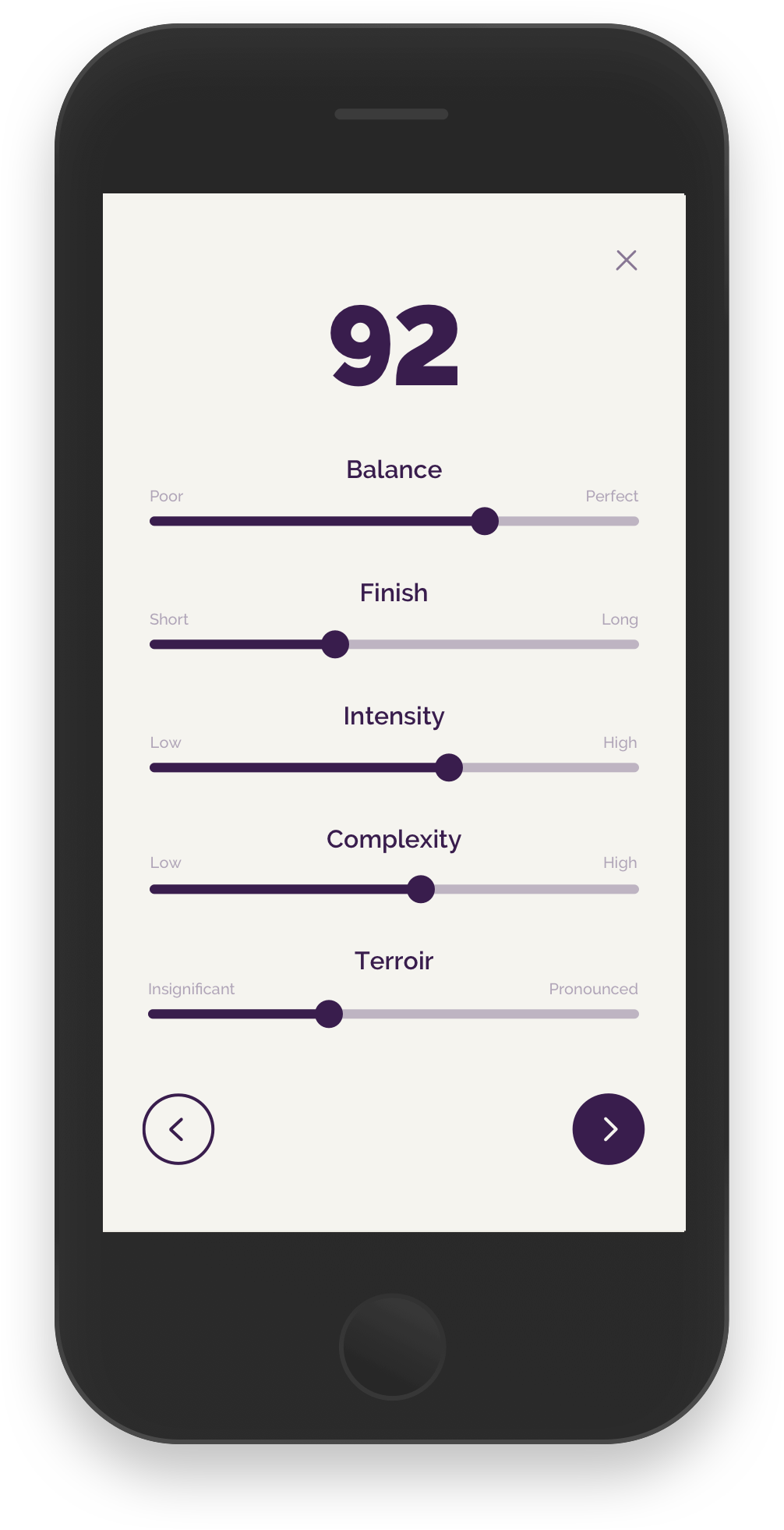 Your digital tasting book
At Noteable we believe that tasting and being aware of all of our senses is key therefore we have digitalized all aspects of wine tasting. We follow the systematic tasting method by WSET, complemented by our unique algoritm covering balance, finish, intensity, complexity and terroir.
Using The Quick Tasting, the trained taster can make a very quick assessment of the essentials. The algorithm behind these parameters is shown on the 100 point scale. Or use the Profound Tasting that covers all aspect of tasting.
If you are already acquainted with the systematic tasting method by WSET or you are a professional Sommelier, you will have immediate value of our tasting tool as your digital tasting book.
SWA free trial 
Noteable was at Imbibe Live 2019, Europe's largest on-trade drinks exhibition, working closely with SWA. As a visitor at the SWA workshop and SWA Top 100 table, we're happy to let you try our tool for free.
Noteable is usually based on a subscription model,
but we're letting you access the tool for 30 days – for free!