What then is a good rosé?
The season for consuming rosé wine has started in earnest. We indulge in different shades of pink in cafes, in our gardens and parks, and we celebrate the clear spring light with the fashionable art of drinking the first rosé wine of the year. Which wines really suit your taste, because is a rosé just a rosé?
Most wine snobs will probably think that rosé is not real wine, but dear readers, do not listen to them, because in recent years more and more winemakers have begun to take the rosé discipline seriously. Therefore, if you have chosen your wine merchant carefully, there are plenty of tasty pink drops on the shelves. Drops that express what we would like to taste here in the spring, namely freshness with an expectation of summer nights, fresh strawberries and cosiness in the outdoors.
Rosé wine has rarely been thought of as anything other than a drink in the heat when the ordinary reds become a little too heavy. The motherland of the Roses is located in Provence and in northern Spain, where the dishes smell of fish, bread and wild herbs. In other words, a place where life is easy and unpretentious. A lovely place, but also a place that every year is filled with tourists thirsting for rosé and light fish dishes. This cocktail of mass tourism combined with the sun and summer can often cause the quality to lapse as the demand for the wine farmers can seem endless.
Fortunately, wines with the beautiful pink hues are not only a French or Spanish affair. Wines are made in this genre across the globe, and while there are far between snaps, it is possible to find fantastic rosé wines everywhere. In other words, if you chase your rosé long enough, you can find wines that fully live up to beautiful red and white live wines and that give beautiful spring sensations throughout the body.
What then is a good rosé?
The rosé I define as good should have a filling that lies exactly between a fresh white wine and a light red wine. It must be subtle, yet complex in its expression. The pink color should be the starting point for the fragrance and flavor association, which should be in the spectrum from red berries such as raspberries, ribs and pomegranates to ripe red apples. Perhaps most important of all, the rosé has enough acid to balance the fruit fill, and if it can even perform in the mineral area, that's a big plus. Usually, I do not attach much importance to the color of wine, but just in rosé wines it is essential to the experience. The wine should be beautiful and form sensual light crystals of rosé wine, mostly coming from thin-skinned grapes. In these wines, the color lies between the flesh of a grapefruit and razor shred, but the color is obviously a matter of taste. I also like that the wines do not get too aromatic.
How to make rosé?
Some people think that you make rosé by mixing white and red, and it will certainly also give a wine with a rosé color, but that is not the way you make rosé wine. There are 2 prevalent methods of making the wine, one of which is to let the juice contact the grape skins of blue grapes for a relatively short time. The shorter the lighter the wine. By the second method, the juice is squeezed directly from the red grapes, giving light and fresh wines.
When drinking rosé, drink it fresh. There is no storage potential in the wine, so make sure you drink the wine in the most recent vintage, for distress from the vintage. That is, the wines that are good now are from 2013 and 2014. In addition, it is also important to remember that rosé can also be drunk with bubbles. Right in that area, I think the pink Cavas are the most interesting. In part, they have a better fruitfulness than the cousins ​​of Champagne, and on the other hand the price fits much better for this type of wine, which in my opinion should never cost more than about 150 kroner per year. bottle.
Rosé is spring and summer. There are lightweight cotton dresses and shorts. It is the children who play in nature while the adults enjoy themselves – for example with a bottle of rosé.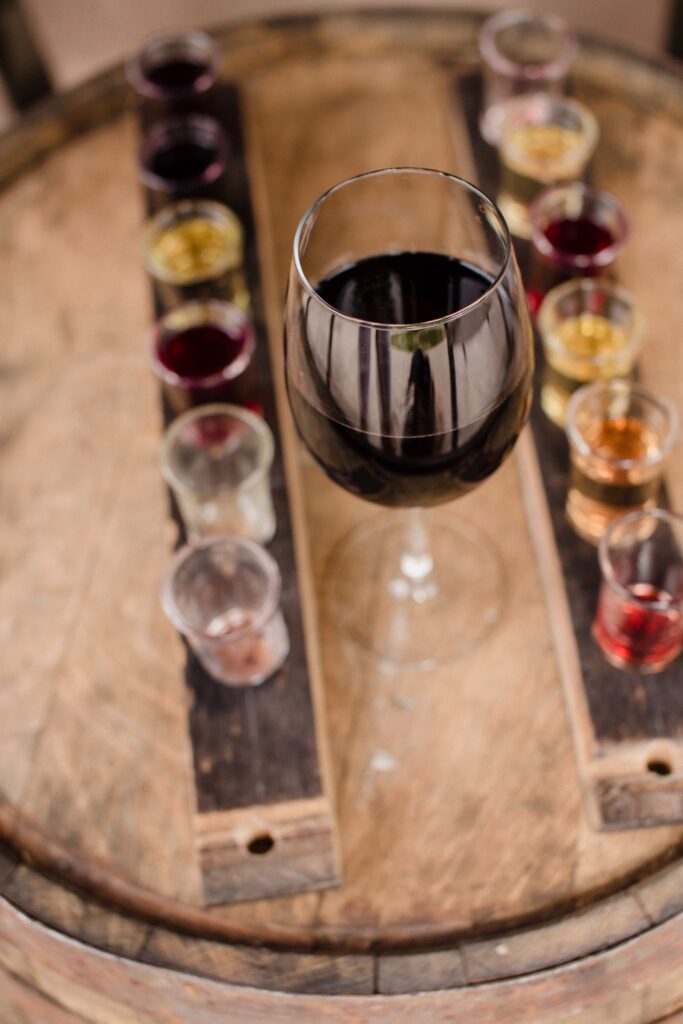 Morten Wulff has more than 30 years of experience in the music business as a musician, composer and music producer with more than 1 million copies sold over the years.
In 2010 he gradually went into the business of wine and found out that it was possible to transform the sensoric impressions from music to wine. By studying wine at the Austrian Wine Academy, he became a professional wine taster. This gave him the idea to create a systematic digital tool to describe a wine. That was the birth of Noteable.
Appreciation has always been the keyword for me when it comes to wine tasting. This has partly to do with my musical background, where technical skills transform into a spontaneous emotional experience. In music, it is impossible to avoid, but in wine tasting, it is too easy to focus only on the physical process laying behind the actual emotional experience. On the other hand, it is important to master some basic technical knowledge to understand the language of the wine in the glass. For this part, Noteable is a very powerful tool, as it does all the work for you in a smooth and intuitive way.
That gives you space is to recognize what the French describe as the "tail of the peacock". This is a perfect description. The peacock male is a truly beautiful bird when it is strutting around on the lane, but only when it spread out its tail, it will reveal an indescribably beauty of complex patterns and colours. This is what will happen with the most interesting wines on a sudden moment in their lifespan. They will expose a breathtaking and stunning beauty that you can feel, but very difficult to translate to everyday language. These wines have the ability to transform into a pure emotional form, just like a piece of music or a poem.
This little space here on the Noteable platform I will like to dedicate to these moments. When I stumble into a wine like that I will share it here with you.